So I'm revegging a male and so far it looks successful. I've revegged plenty of plants but never a male so I decided to give it a try. I've heard mixed results on the outcome but so far it seems like it's reverting back to veg.
I also did a reveg of a female plant that I had reversed and that went just fine.
Has anyone done it? I reversed a plant and cut the top off as it was all I needed for pollen. I put the rest outside and just left it. That was a couple months ago. It's still alive and flowering but now it's showing pistils. I'm going to let it grow outside and see what it does...
I decided to try and reveg this particular male for a couple of reasons. One was that it was the stinkiest male I've ever grown. And two it had a strange leaf mutation that I'm curious to see if I can get it to carry over. I pollinated a female of the same strain with pollen from the plant so I'll be looking for a female that has the same leaf mutation and pollinate it again with pollen from the same male. That's if I find a female with the same mutation. It's not anything spectacular just something I want to do.
This is the male plant I'm revegging.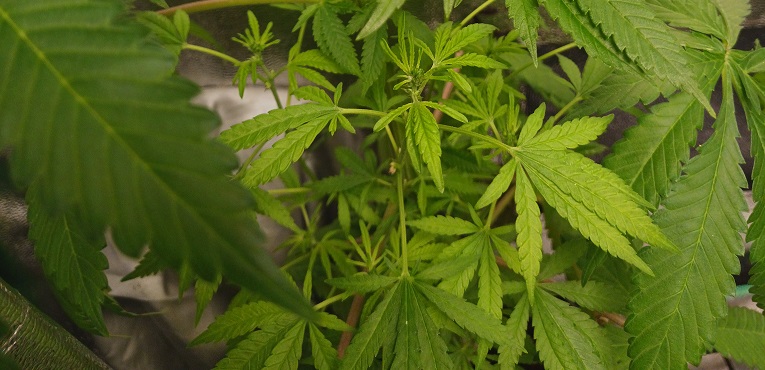 This is the leaf mutation. Or maybe not mutation but just something you don't normally see.
Regardless of the strange leaf structure I just mainly want to reveg a male that has already delivered pollen and see if I can go back for a double dip.