I don't watch sports really, but I do like some track cycling events. There are no velodromes here, but I'd love to have pint and watch people fly around the track.
Look at how steep the banks on a velodrome can be! Would you ride that?
Would you ride it 50kmh - 80kmh on a 200-250meter track with competitors so close to you? And the other riders will use their elbows and shoulders to push you around.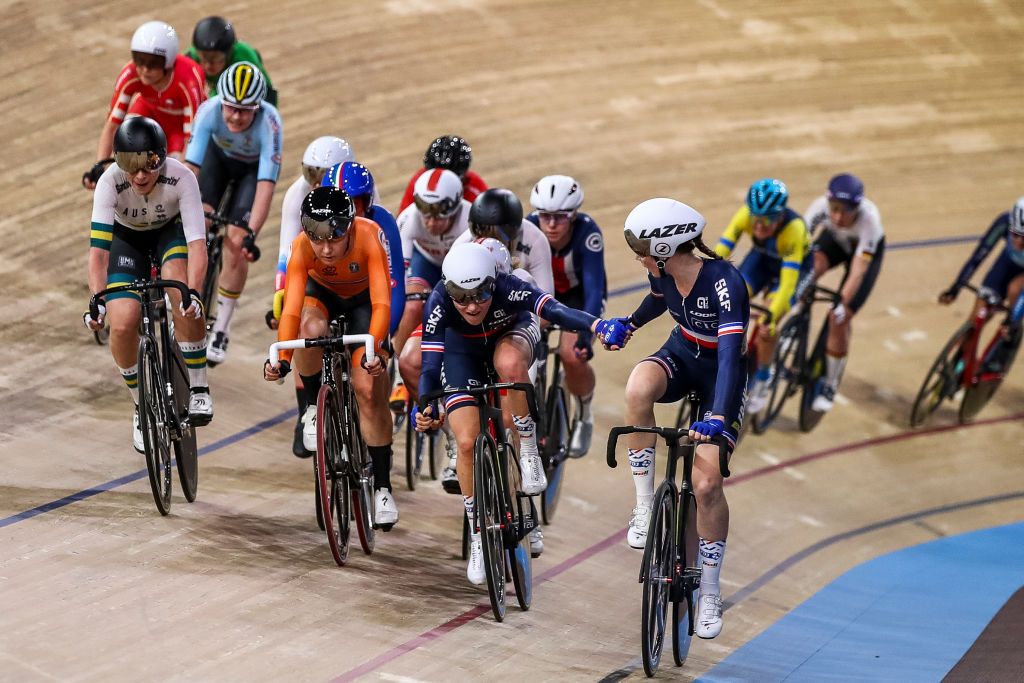 Did I say they ride fixed gear? No brakes. If the bike moves the pedals turn. The crashes are pretty spectacular. Remember no brakes. If you fall down in front of other riders they will ride over you...
1v1 sprint
is loads of fun to watch. Different from any race you ever saw before. Three laps. First to cross line is winner. Going backwards not allowed. Stopping is allowed, but there may be time limits. Speeds upto 80km/h at finish. Take a look at this. It really is funny.
Madison
is an awesome spectator sport too. Usually 50km. Tag teams of two. One rider is in the race and one rests riding higher up on the velodrome. Switching riders the resting rider drops down, the racing rider grabs their hand and slings them to high speed. Every 10th lap is a sprint and fastest teams get points. You also get points by lapping everyone else. In the end the team with most points wins. Remember they ride 50-60kmh and do sprints of over 70kmh. Utterly mad.
Lots of other great track cycling events, but those two are my favs.